I just wanted to say thank you to all of you that have taken the time to leave lovely messages on here and on the BBTB blog, re: Cribgate. Also for the pm's i've had to apologize for the accusations over on the Cricut MB. I've had some very kind words from some lovely ladies about my work, and a couple of ladies have told me that have downloaded my cut file and promised to show me their finished cots/cribs.
I have received my BBTB contest prize, and i'm now busy filling it with my ribbons.:)
I've also received my prize from Sam at
CraftIsland
, just look what yummies i got! How lucky am I?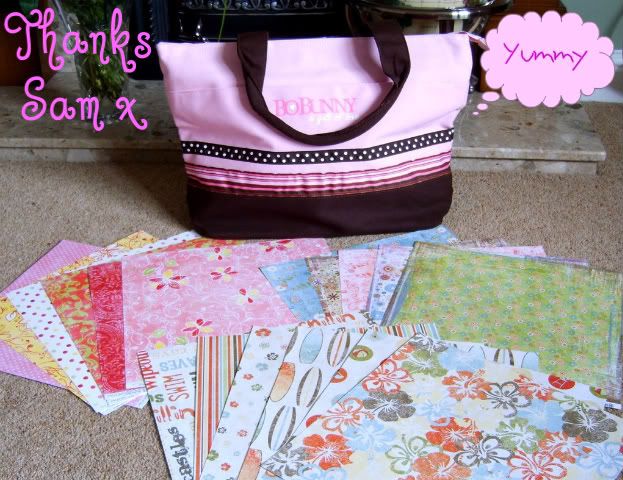 Here's a card i made last week, using some of those yummy Bo Bunny papers. i cut the cute frog from the Paper Dolls cart and the sentiment from Base Camp, (i cut off the tags and changed the 'a' to an 'o').
Here's a couple more of last weeks cards i made for April's card making challenge over at UKS. The challenge is to make a card using one of three card maps, these are both based on the same map and both have cuts from the Home Accents Cricut cart.